Campaigns offer your audience flexibility and allow you to exclude specific audiences from being targeted. When excluding an audience from a campaign RollWorks will not display ads to people in that Audience. You can exclude both:
  Playbooks do not support audience exclusions
The instructions in this article only apply to advertising campaigns. Advertising Playbooks are pre-set strategies that are easy to maintain, and they do not support audience exclusions.
Watch this 1-minute video or follow the steps below to exclude an audience from a campaign:
Go to this page or navigate to Advertising > Campaign & Playbooks.
Click the Campaigns tab.

Click the campaign name you want to modify.

Click Edit.
Under Campaign Settings navigate to the section Exclusions. 

Choose the Exclusions section on the left side of the page.
Click Choose to

select an audience that already exists.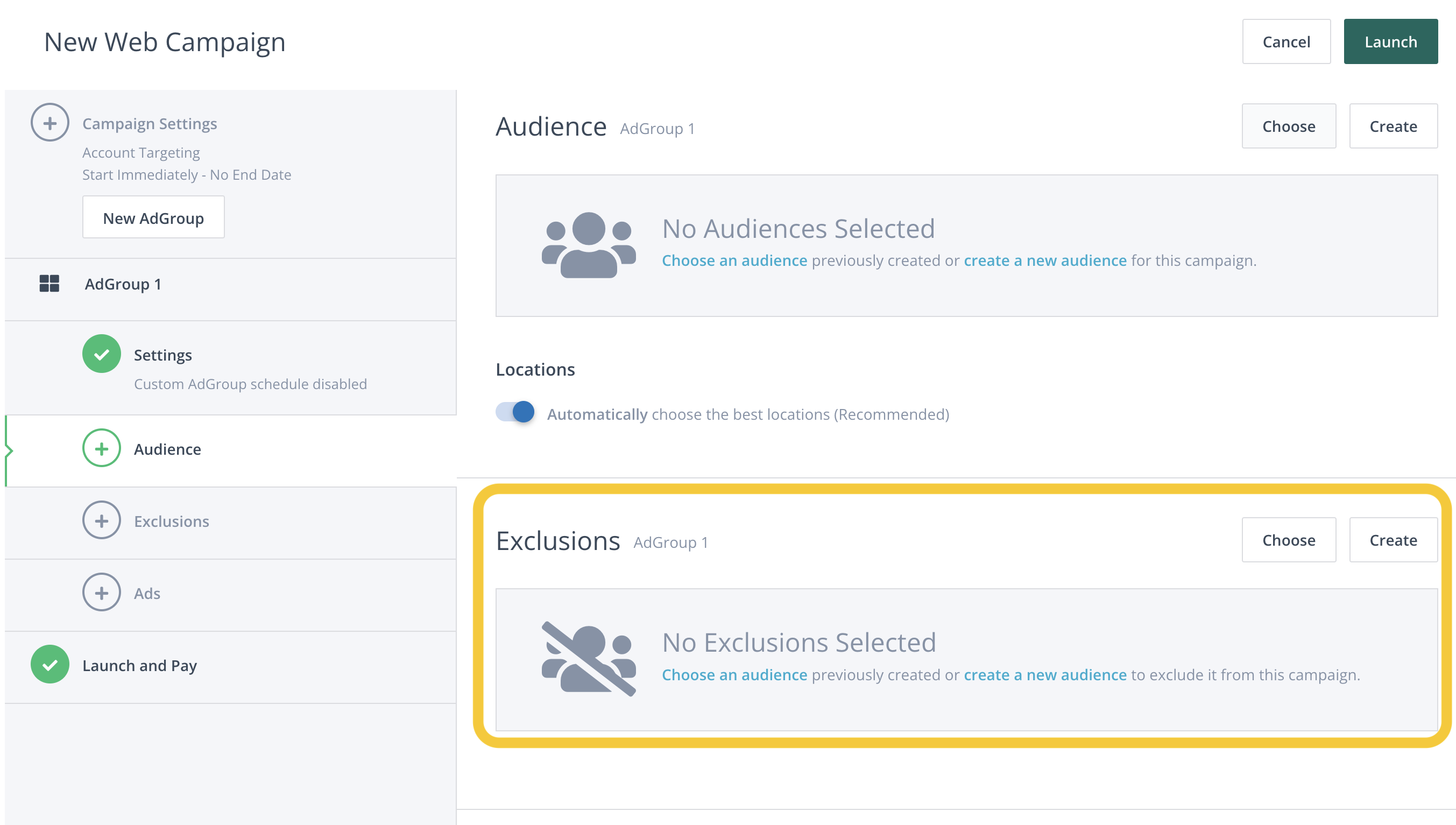 Select an audience from the list, you can filter by conversion, audience type, or audience name.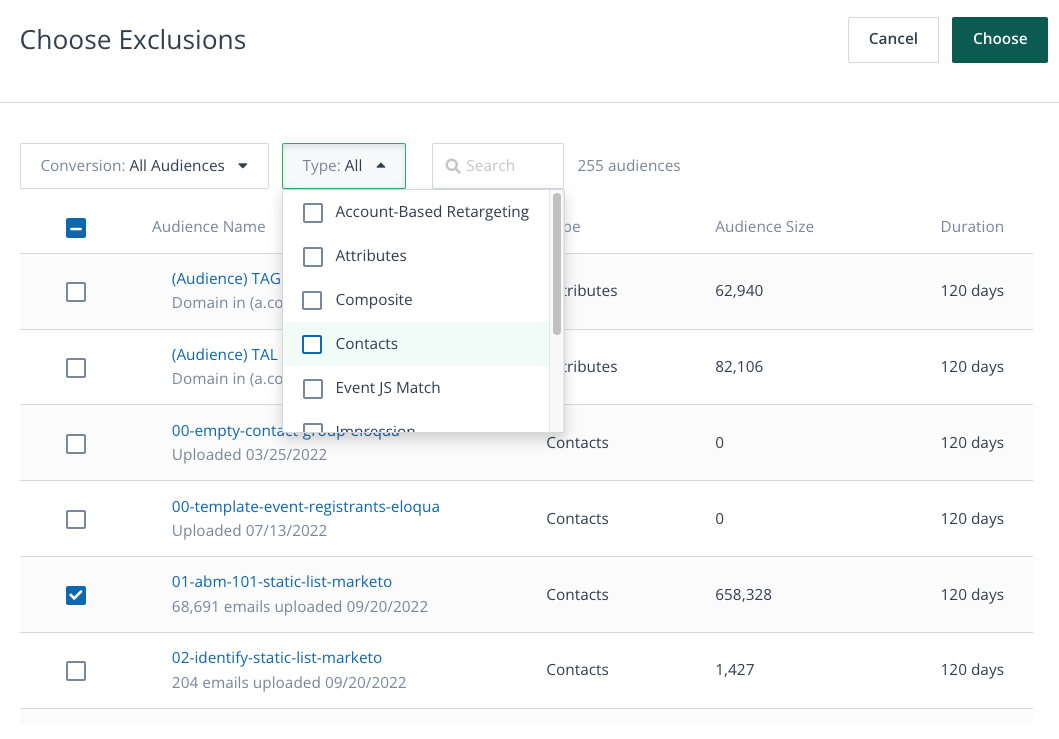 Select the checkbox next to the audience(s) you want to exclude.
Click Choose.
You will be taken back to the Campaign Edit menu. On this page, the excluded audience(s) you selected will be listed under Exclusions. Click Save.