RollWorks will start generating Account Spike data based on this Account Spike data science model only after you assign the first Sales Insights seat based on these conditions.

By default, all website traffic will be included in the calculation of Account Spikes, this means that any URLs where the Pixel fires will be used to determine if an account should be included in your Spike email alerts, Salesforce widget Account Spikes, and CRM Spike reports.
If you want to exclude specific URLs from your website from the Account Spike calculation you can do so by following these instructions:
Log in to RollWorks and navigate to Settings > Sales Insights > Seat Management, or click here to open this page in the platform.
Click URL and General Exclusions.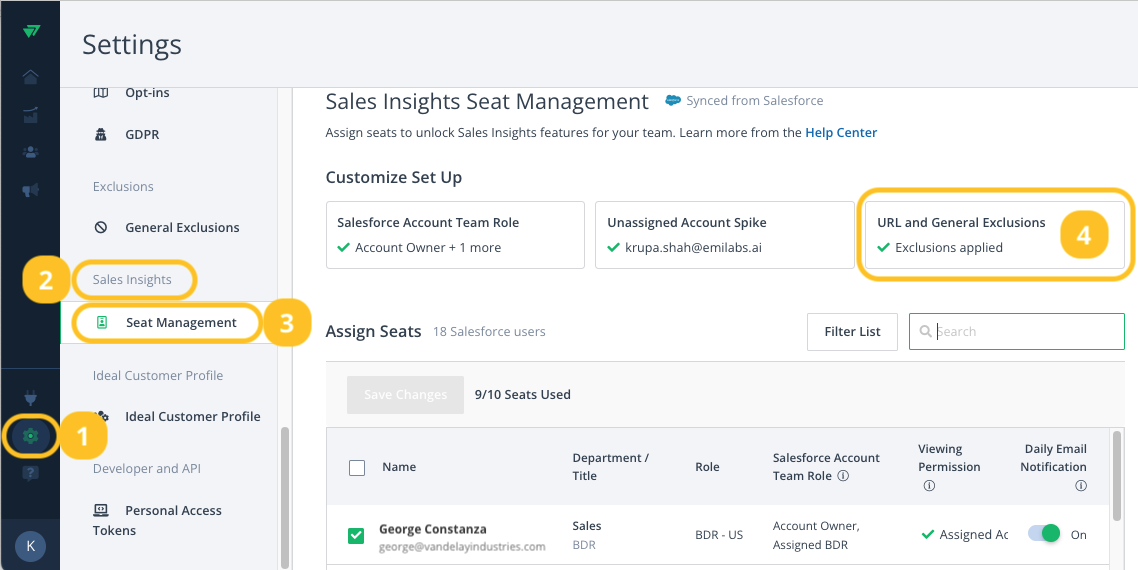 Enter the specific URLs that you want to exclude from the Account Spike calculation and click Save.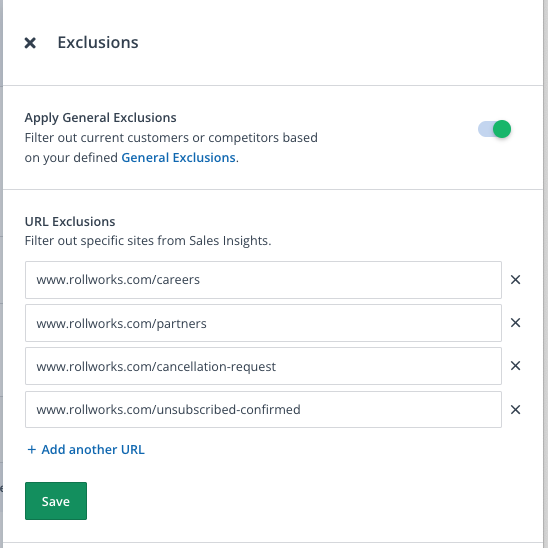 If you have multiple URLs under the same URL path or domain, you can use the wildcard * and any URLs under that will be excluded.