Before you start it is important to know the following:
RollWorks can only import Static Lists from Marketo. If you want to import Smart Lists from Marketo, this guide will walk you through additional steps you can take to run a

batch Smart Campaign in Marketo

that will sync your Smart List into a Static List on a regular cadence. Once you complete these steps you can then import your Static List to RollWorks.

A contact list must contain a minimum of 100 emails for you to run a campaign in RollWorks.

The Marketo Integration data sync is scheduled daily

at 12:00am UTC.
Step 1. Configure your 'Smart List', 'Static List', and 'batch Smart Campaign' in Marketo
Step 2. Import your Marketo Static List to RollWorks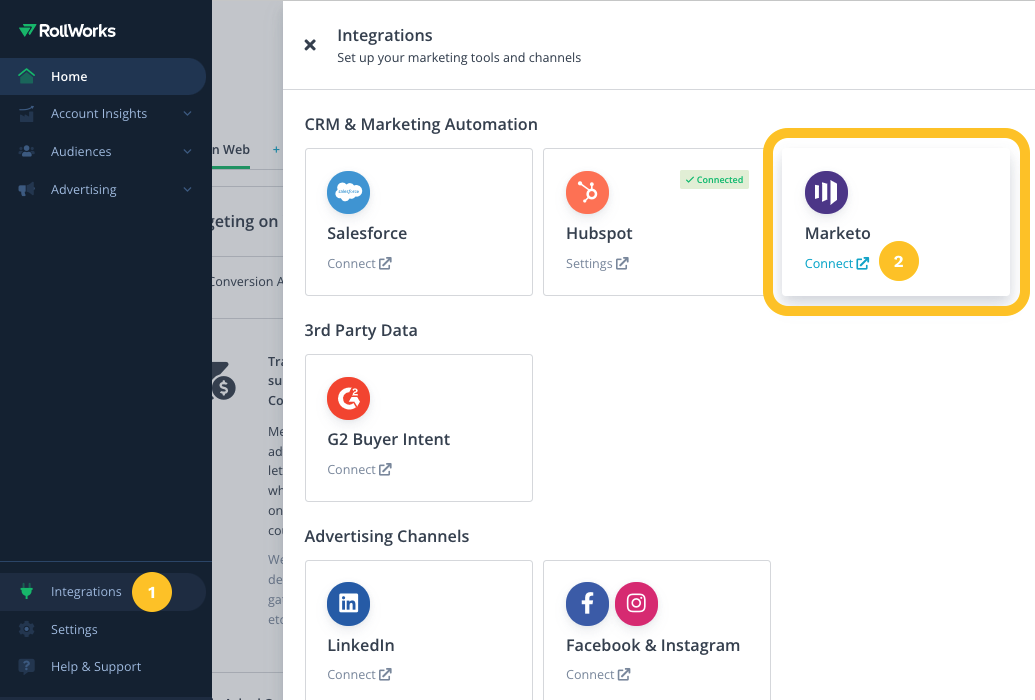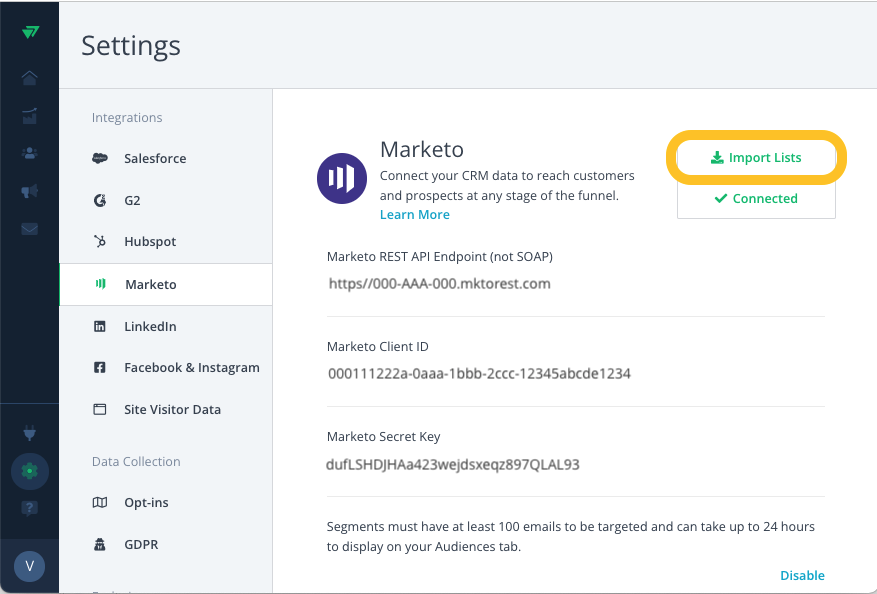 Select the Marketo Static lists you wish to import to RollWorks and click on 'Done'