In the RollWorks left sidebar menu, select Settings option by selecting the gear symbol in the lower left corner.
In the Settings menu select Integrations > LinkedIn.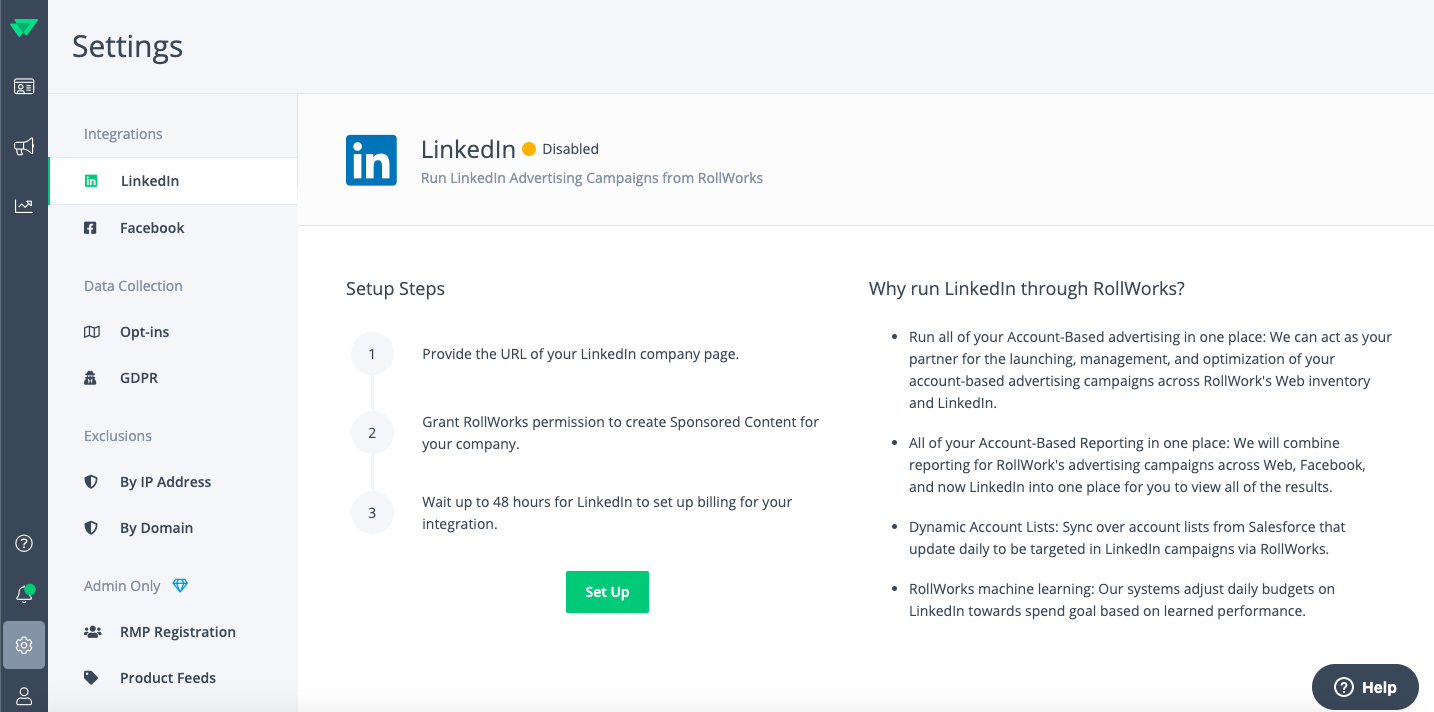 In the LinkedIn section, select Set Up and input your company's LinkedIn profile page URL.
Once you have submitted your Company profile URL, have an admin for LinkedIn approve our request for Sponsored Content posting permissions in the Admin Tools -> Manage Admins -> Paid Media Admins subpage,

the request should pop up there at the top to add RW under "pending admin requests":

Wait 24-48 hours for billing and account lists to sync before launching a LinkedIn campaign.