What is the LinkedIn Integration?
The LinkedIn Integration for RollWorks connects your LinkedIn business account to the RollWorks platform to power your Account-Based strategy. With this integration you will be able to:
Run all your Account-Based advertising from one place: Launch account-based advertising campaigns across LinkedIn and Web using RollWorks.
All your Account-Based reporting in one place: We will combine account-based reporting for RollWorks' advertising campaigns across the Web and LinkedIn into one place for you to view all of the results.
Dynamic Account Lists: Sync over account lists from your Salesforce or Hubspot CRM that update daily to be targeted in LinkedIn campaigns via RollWorks.
Optimize your budget: Machine learning powers the RollWorks platform to adjust daily budgets on LinkedIn towards your spend goal based on learned performance.
Who is eligible to use the LinkedIn integration?
RollWorks customers with any subscription package have access to the LinkedIn integration included with their plan: Starter, Standard, Professional, and Ultimate.
To find your current subscription, log in to RollWorks and navigate to Settings > Billing > Plans & Usage.
How do I connect my LinkedIn and RollWorks accounts?
Follow the instructions in this article to connect your LinkedIn Business account to RollWorks to serve digital ads on this channel: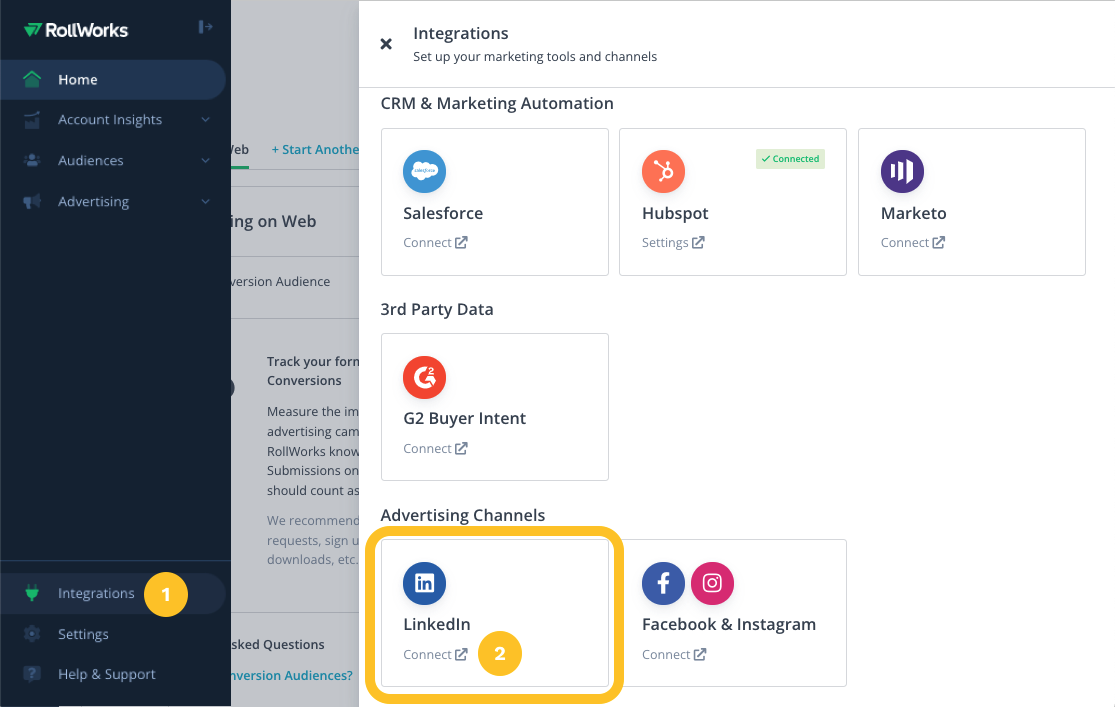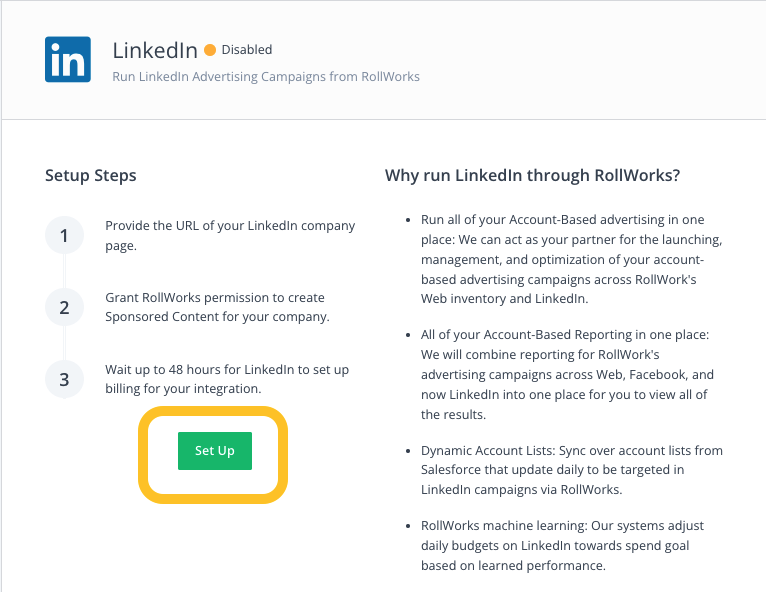 Enter your company's LinkedIn profile page URL and click 'Connect
After clicking 'Connect' your request to connect your RollWorks account to Linkedin is sent to your LinkedIn Administrator:

If you are the administrator of your business LinkedIn account click 'Go to LinkedIn and Approve'
If you are not the administrator of your business LinkedIn account, reach out to your administrator to approve our request 

Sign in to

LinkedIn

to

approve the request from RollWorks:

Go to 'Admin tools' > 'Admin Roles' > 'Pending admin requests'
Click 'Accept' to approve the request from RollWorks to be a sponsored content poster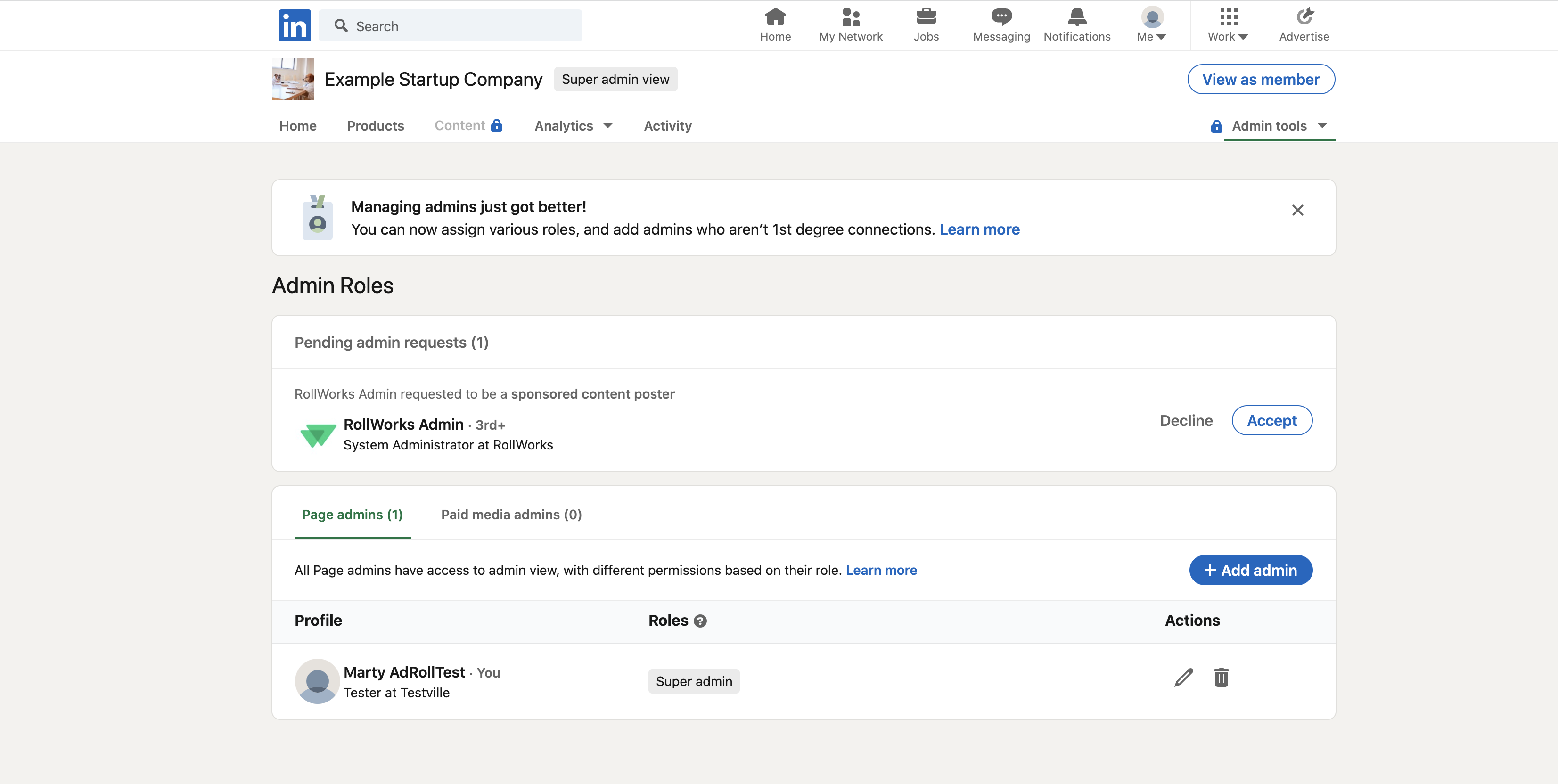 The last step of this installation is to wait 24-48 hours for billing and account lists to sync.
After completing the steps in this guide your LinkedIn account will be connected to RollWorks so that you can launch a LinkedIn Advertising Campaign in RollWorks.