Getting Started with the Folloze Partnership
This integration requires a contract with both RollWorks and Folloze.

Determine your Folloze content strategy based on attributes like industry, awareness stage, buying persona, a specific company, etc.

Ensure you have created a corresponding Playbook in RollWorks.
Edit the clickthrough URLs of your RollWorks ads to include &var=XXX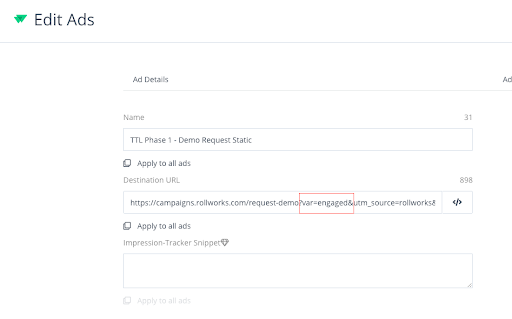 The &var= input should align with the audience your are engaging in Playbooks and with the desired content strategy.

Use the var attribute in Folloze to create and personalize Boards.
URL Parameters in Folloze Personalization Studio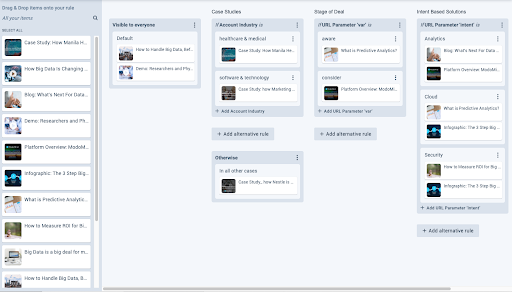 URL query parameters are used to create content-based personalization.

See 'var' parameters to represent stage of deal, 'Intent" parameters, role, and other segmentation criteria.