If you need to swap out the ads you are using in your playbooks you can do so at any time even while the playbook is running and serving. You don't need to pause the playbook to swap out ads
How often should you refresh creative ads?
Every quarter. This frequency depends on the size of your audience and how it changes dynamically over time.
Watch this 2-minute video to learn how to swap out the ads in your Playbooks.
To swap out your ad in a Playbook follow these instructions:
Login to RollWorks and navigate to Advertising > Campaigns & Playbooks.
Click on the Playbooks tab.
Click on the Playbook Name.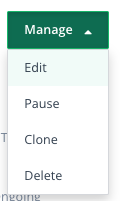 A Playbook is comprised of multiple campaigns outlined under Campaigns Summary, click Set Up for the specific campaign that needs ads swapped out.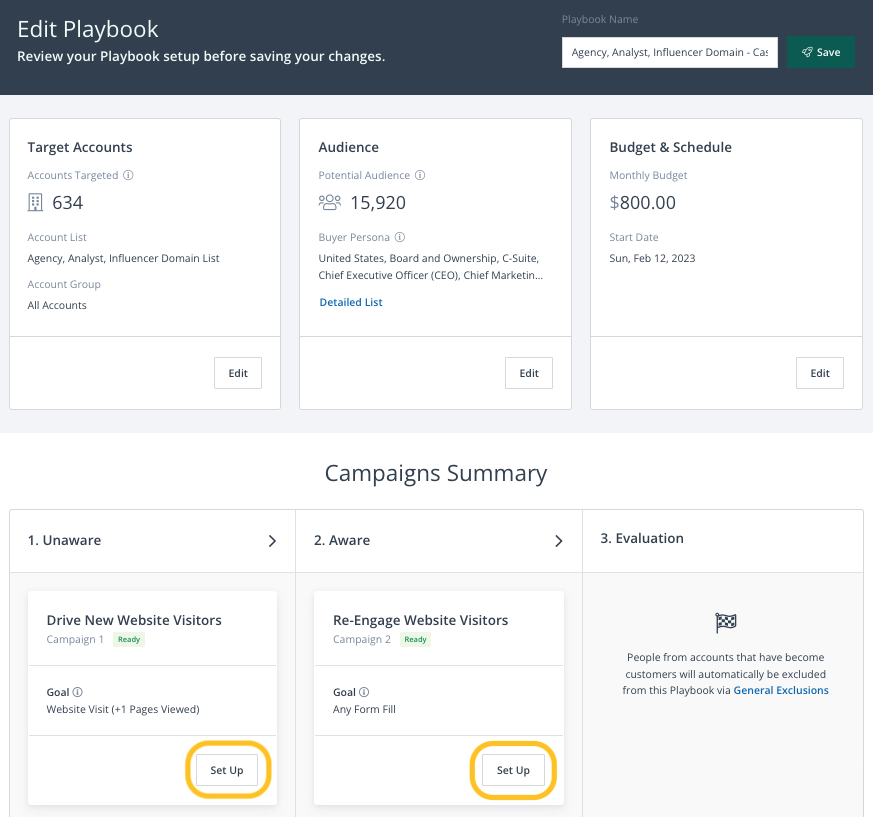 Click Ads Selected, scroll down, and click the button Add Ads.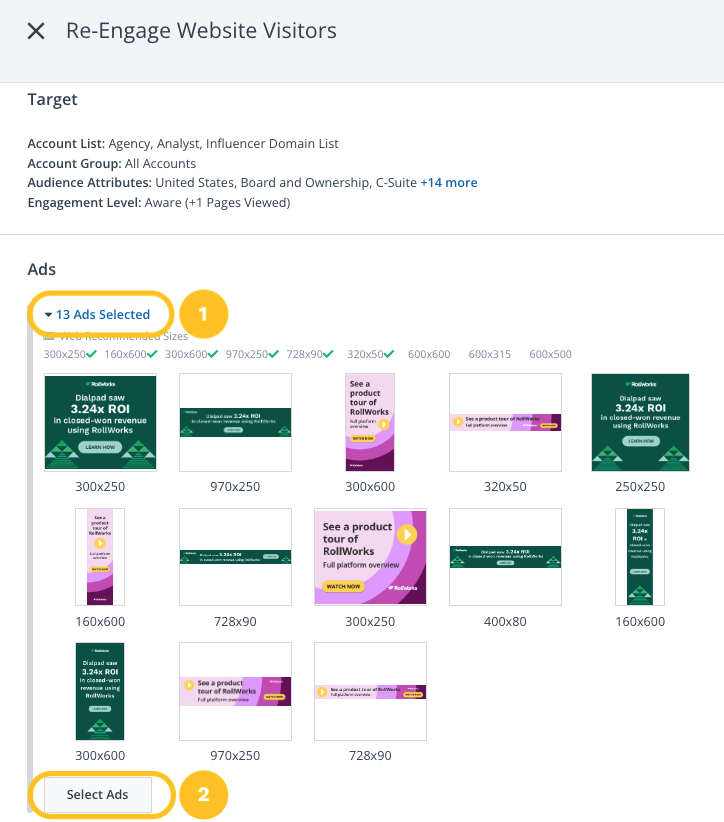 On the next screen, you can delete the ads you don't want to use anymore and search and search for new ads.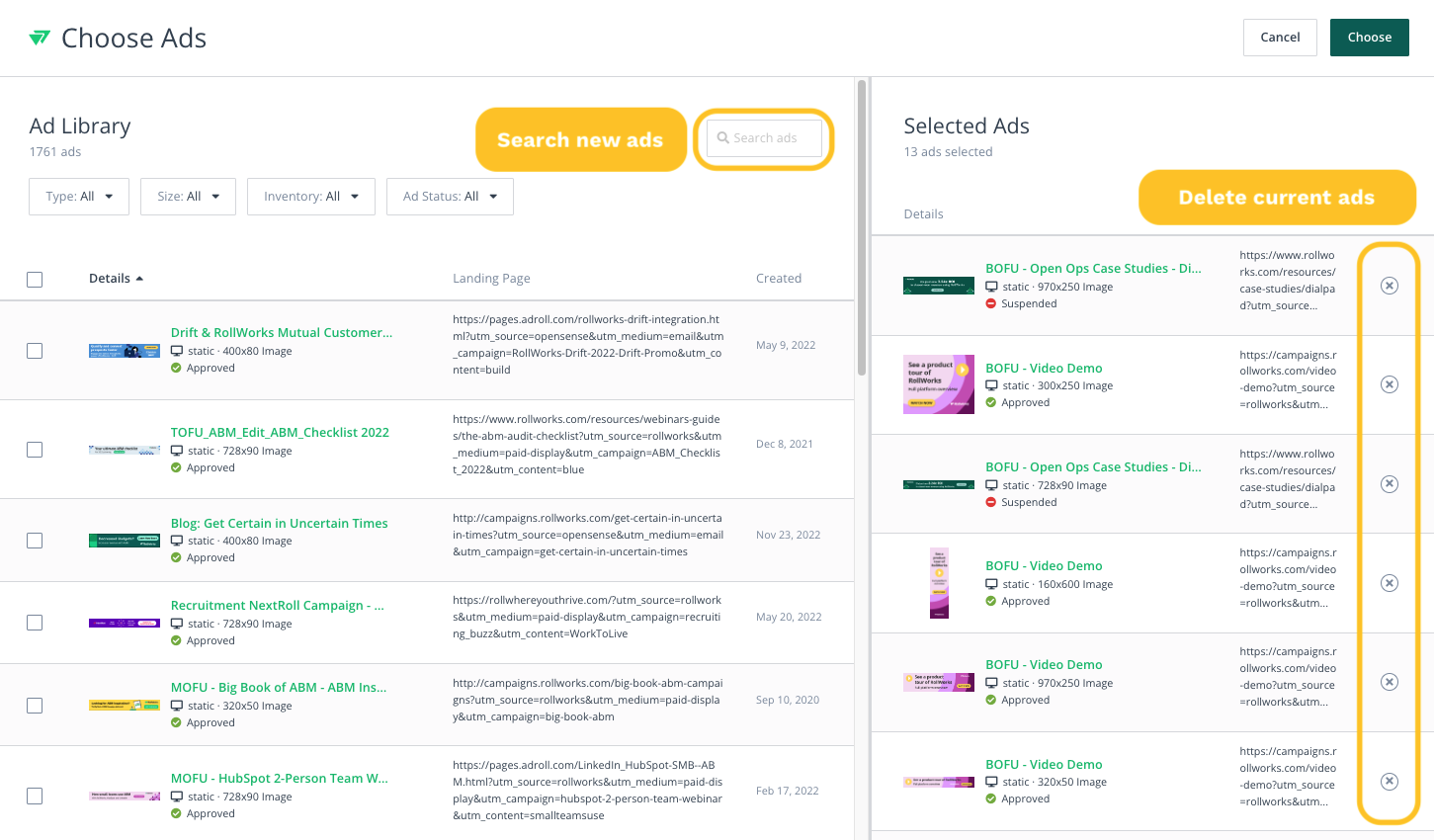 Mark the checkbox for the ads you want to add to this campaign. Your Selected Ads will be shown on the right side.