What is the Google Analytics Tracking ID?
The Google Analytics 'Tracking Id' is an identifier that must be included in the tracking code to tell Google Analytics which account and property to send data to. 
As an example, the 'Tracking Id is a string with this format: UA-000000-2
The first set of numbers (-000000) refers to your GA account number

The second set of numbers (-2) refers to the specific GA property number
How do I find my Google Analytics Tracking ID?
To find your 'Tracking ID' in Google Analytics:
Sign in to your Google Analytics (GA) account 

here

In the GA Console Click 

'Admin'

 

on the left 

Select an Account from the menu in the 

'Account'

 column

In the Property column, click 

'Property Settings'

Your "UA-" '

Tracking Id'

 appears at the top of the Property Settings page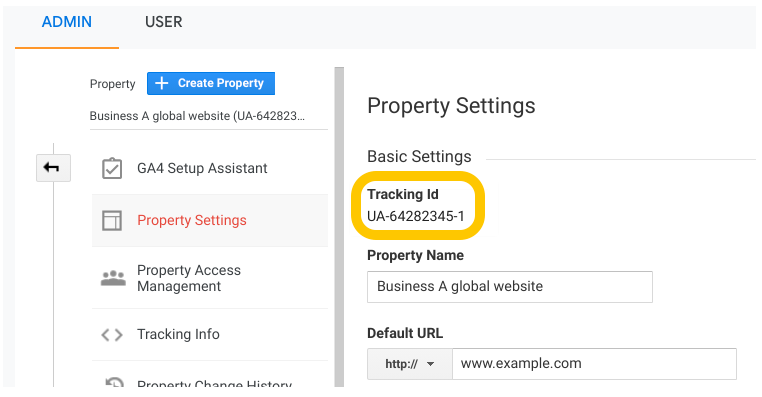 For the most up-to-date instructions on how to find your Tracking ID in Google Analytics visit this guide in their Help Center.