What is an Audience
B2B campaign audiences are sub-segments of accounts and/or contacts used to activate specific, often time-bound advertising campaigns. In the RollWorks platform, we refer to audiences as a grouping of accounts and/or people based on:
Behavior
- How they engage with your website via page views, ad clicks, lead gen forms, etc.
- How they interact with your ads: ad clicks, ad impressions, etc.
- How they consume online content that shows interest in your company, product category, competitors, etc.
Attributes
- Company industry, size, revenue, the technology they use, etc.
- People's job titles, seniority, etc.
B2B Audiences Building Blocks
To create successful B2B audiences with the objective to prioritize your advertising budget and sales outreach you need to start some foundational work first. 

  Download our B2B audience templates
Click here to download your B2B audience-building workbook. This pdf includes 3 simple templates:
The ICP building template: Define the characteristic of companies that are more likely to become your best customers and drive revenue.
Account List capacity calculator: Find out how big your target account list needs to be to beat revenue goals and map to each seller's quota.
Segmentation and channel planning worksheet: Ensure the right message is delivered to the right audience. 
Keep your B2B Audiences up to date
Once the Marketing and Sales teams agree on the definition of your initial B2B audiences you also need to commit to meeting on a cadence to revisit them and make adjustments as needed.
Below you can find a table with our recommendations for revisiting your ICP, Target Account Lists, and Campaign Audiences (Account Groups, Website Audiences and Contact Lists). 

Configure your B2B Audiences in RollWorks
Before you start creating your audiences in RollWorks you should upload a list of your best customers as your ICP Model, which will then unlock Account Scoring ICP Fit Grades. ICP Fit Grades are a key attribute you will use to build Account Lists and segment them into Account Groups, this means you should not skip this step.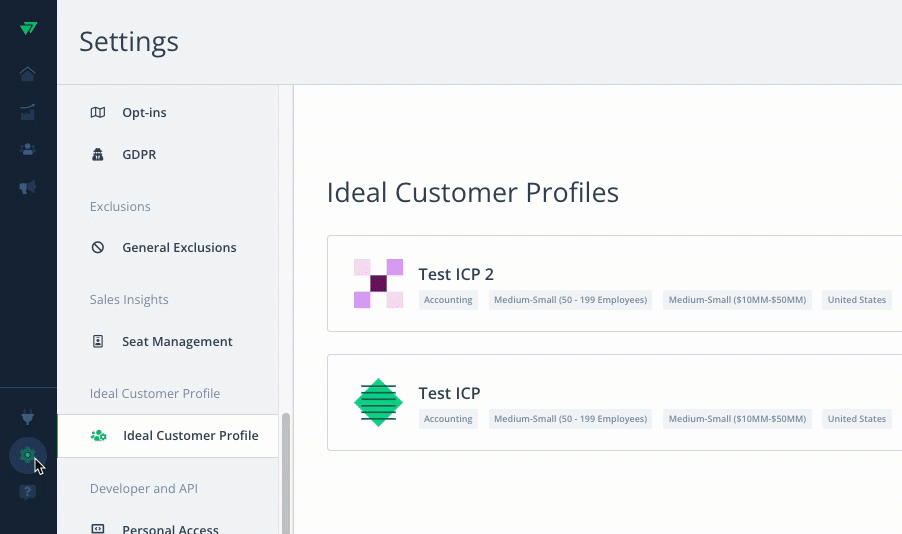 Feature
How to configure in RollWorks

ICP Models

In the RollWorks platform, you will upload an ICP Model consisting of a list of your best customers. We will analyze your ICP training data set and will identify the firmographic attributes that define your ICP.

Based on your ICP we will grade all the accounts in the RollWorks database with an ICP Fit Grade from A (highest fit) to F (lowest fit), which you will use as a fit signal to build your B2B audiences.

Learn more about ICP Models in this Help Center article.
After creating your ICP Model in the RollWorks platform, you should start to create the building blocs of your B2B Audiences: