We provide a wide selection of metrics, allowing you to choose one of our default reports, or customize them based on your needs to further understand your campaign performance.
Under the Scheduled Reports tab, we've created four default reports for analyzing your performance: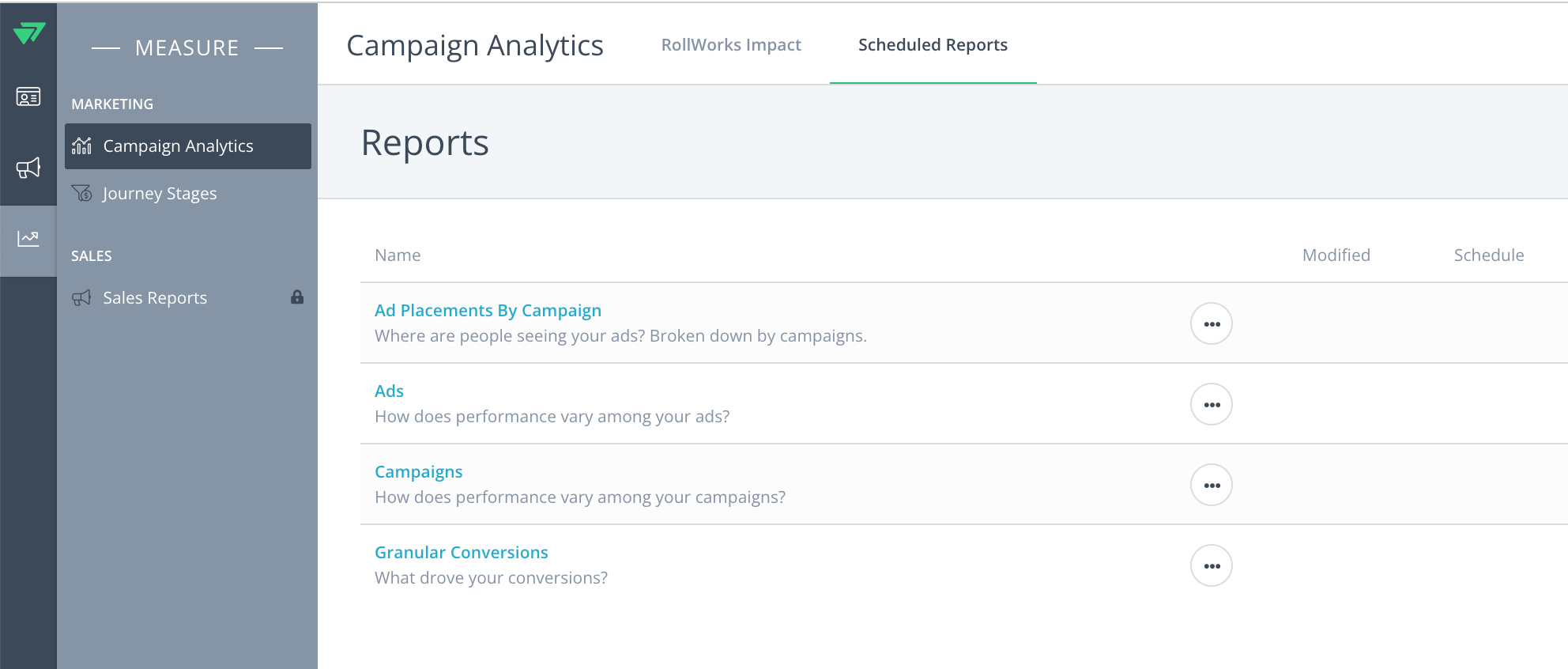 How do I schedule a report?
Each of these reports can be scheduled and delivered to an email address with your preferred frequency.
Go to the Scheduled Reports tab and select one of the default reports

Click

the Actions icon and select Schedule.
Select the Frequency:

Daily:

Previous day's data delivered each day

Weekly:

Previous week's data delivered each week on whichever weekday you choose

Monthly:

Previous month's data delivered on the first day of each month

Select the email recipients under

Email to:

Select your email address to send the report to you only.
Select additional email address to send the report to additional recipients.
Select All to send the report to all the users set up in your RollWorks account.

Click

Schedule
Note:
All reporting and scheduling is based on UTC time. 
You can only select users setup in your RollWorks account to receive reports.
Add more users to your RollWorks account by going to Additional Users
How do I customize a report?
Go to the Scheduled

Reports

tab and select one of the customizable default reports:

Click

Column to select your KPIs and adjust the order.
Click

Group By to customize by time interval, campaigns, ad groups, ads, and more.
Click Save.