We are currently in a closed beta. If you would like to participate in the beta, please reach out to your Account Manager or email our Product team (bowie.sievers@rollworks.com and ann.beaver@rollworks.com).
After the feature has been enabled, you can create and manage your Account Lists under Target Accounts in the Identification Solution.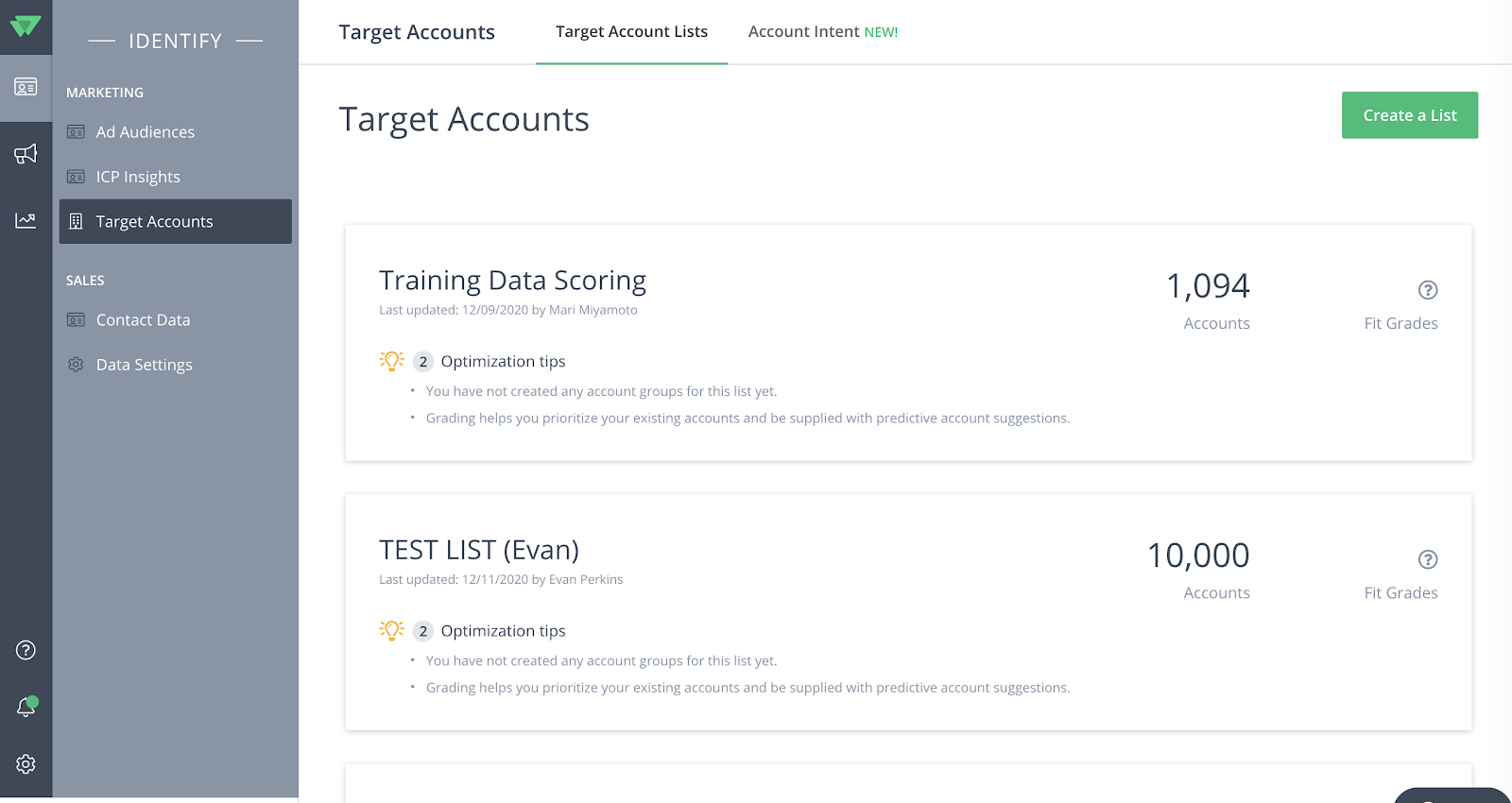 How to Use Account Audiences
The data sources available to build the Account List and Account Group depend on which systems you have integrated into RollWorks. Customers can use:
Salesforce Account, Opportunity, Campaign, and Activities (Activities coming soon)

HubSpot Company, Deal, and Engagements (Engagements coming soon)

Marketo Activities (coming soon)

RollWorks Company Attributes, Intent Data, Website Activity (coming soon), and Account Stage (coming soon)

CSV Upload
Follow the instructions in the Account List builder to construct your logic.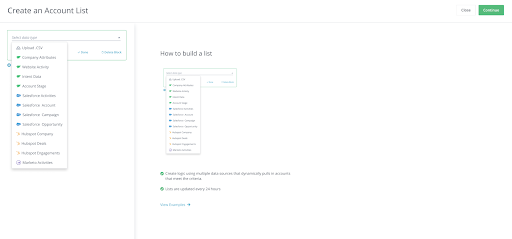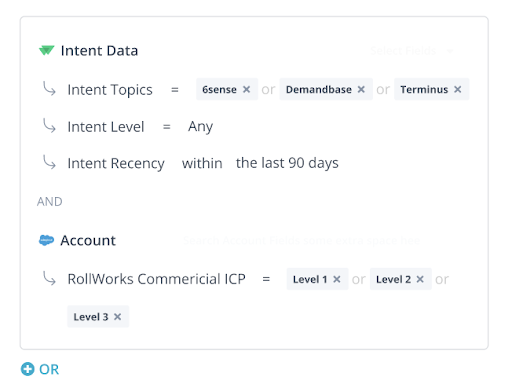 After constructing the Account List logic, you will be prompted to create Account Groups, which are subsets of the Account List. Account Groups are optional, but are a good way to organize your Account List for activation and reporting insights. There are two ways to create Account Groups:
Suggested Groups. Suggested Groups are recommended based on the attributes, fields, properties, etc. used to build the Account List.
Start from Scratch. This offers a fresh approach to construct the Account Groups.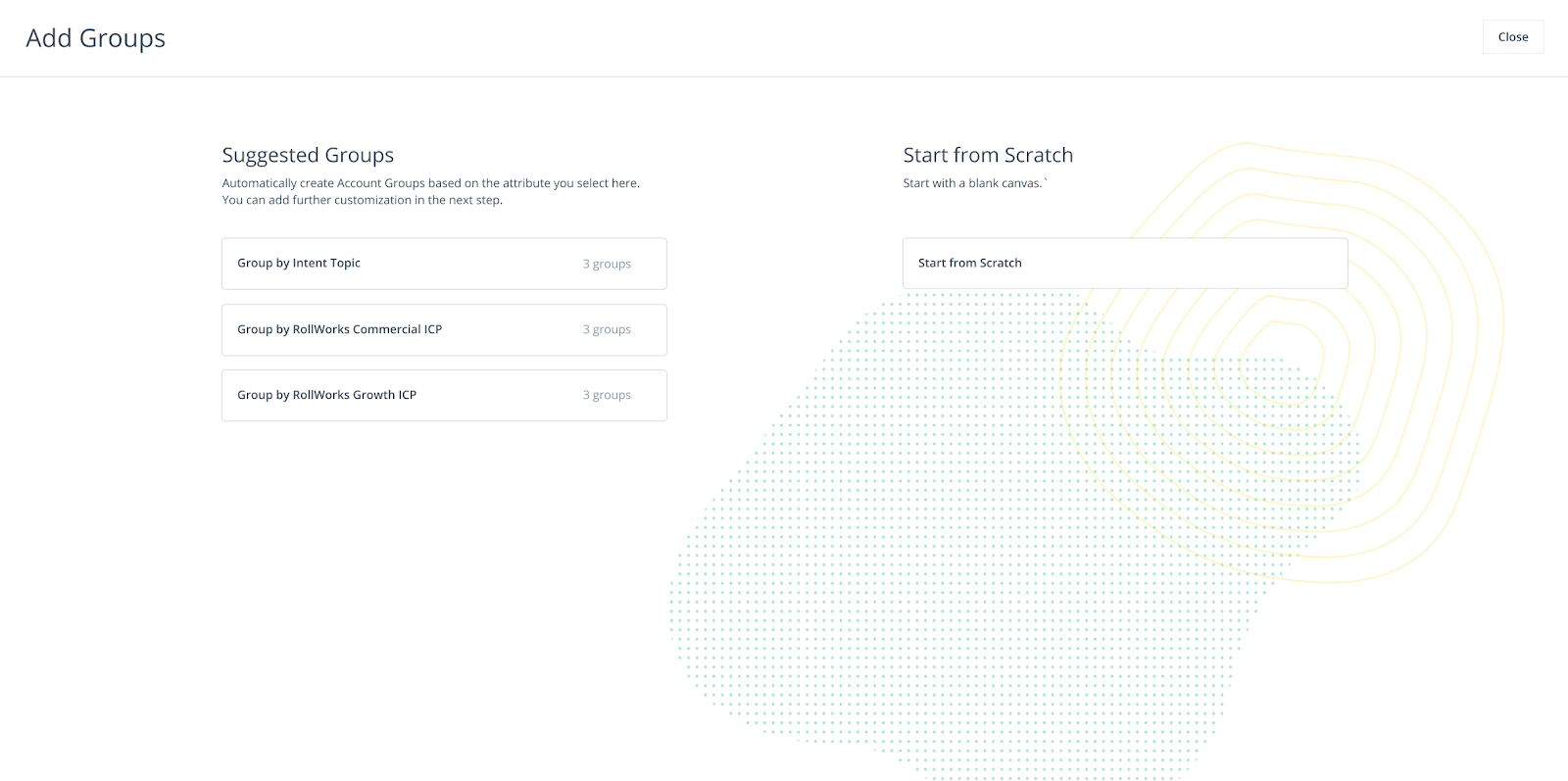 Account Groups will automatically route accounts on the Account List to their respective Account Group should the account meet the logic defined.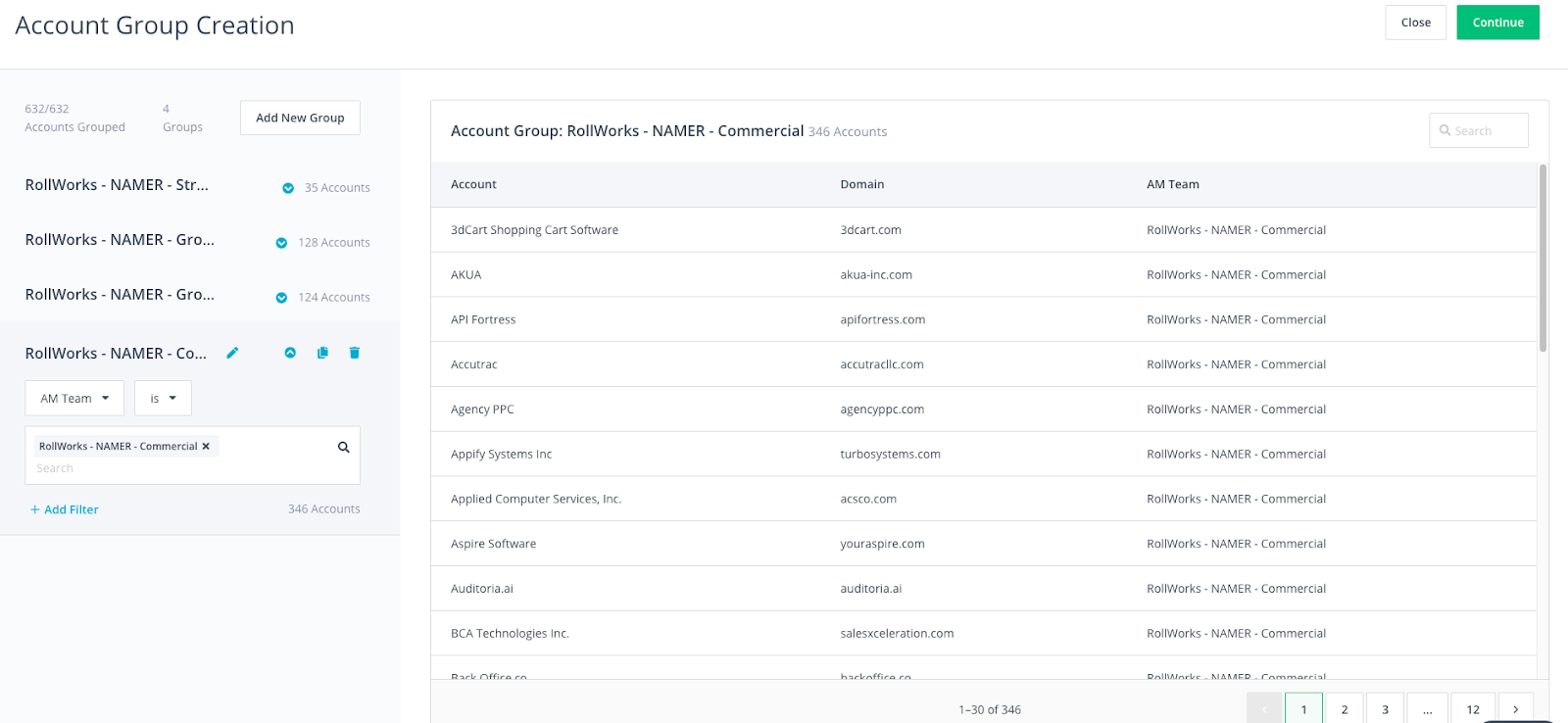 Best Practices
Ensure your Salesforce, HubSpot, or Marketo are integrated. This will allow you to use data that exists in these systems to build Account Lists and Account Groups in RollWorks.

Configure your Intent Topics before building the Account List and Account Groups. Intent is a powerful signal for accounts early in the buying journey.

Utilize the RollWorks "push" feature to send the Account List and Account Group name to Salesforce or HubSpot. This will help align with your Sales team, and unlocks cross-channel orchestration opportunities.

Account Lists should align with your go-to-market strategy.

Account Groups should help you prioritize the accounts on your Account List.

Use RollWorks company attributes and intent data to find accounts that may not be in your CRM.