In "All Campaigns"
In "All Campaigns" you can filter for your LinkedIn Campaign is located within the Campaigns tab by putting Channel as "LinkedIn" and Type as "Account Targeting".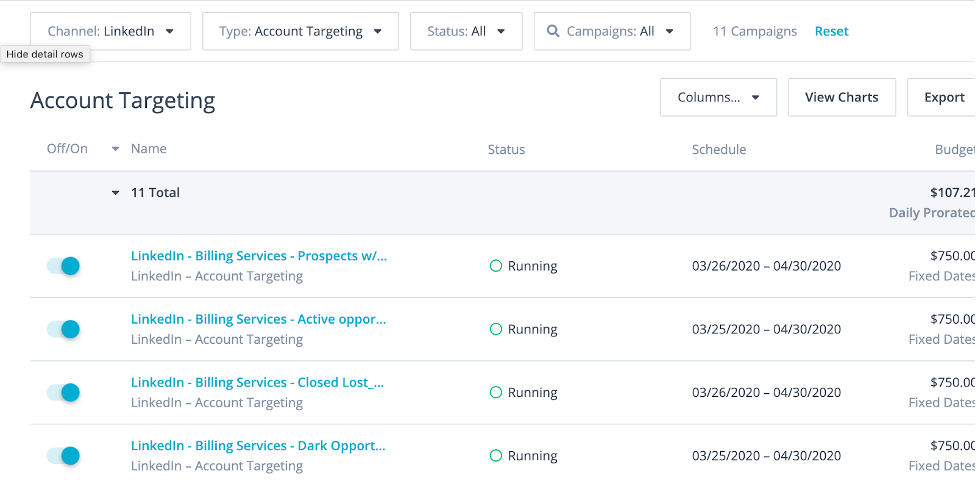 Once you select your desired LinkedIn campaign in the "All Campaigns" view you can see reporting on the performance of your individual campaigns. LinkedIn has all of the traditional ad metrics (Spend, Impressions, Clicks, and Conversions) which are synced hourly from LinkedIn.

For Conversions, we automatically sync over all conversion audiences except for "Non-Lead Page". This means that every Conversion tracked by LinkedIn should be a Form Fill (as designated when setting up your conversion audiences).
For Account level reporting, select the "Accounts" tab to see media and conversion metrics at the Account level. Note that LinkedIn has the following data limitations as explained in the blue box below to protect member privacy.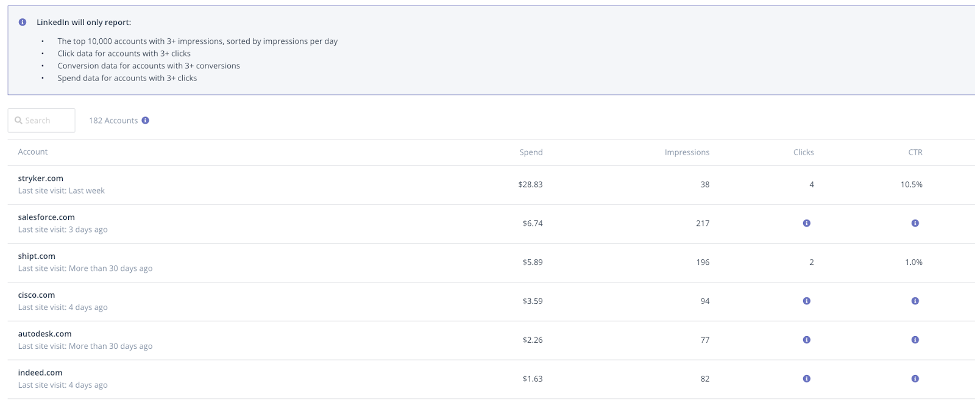 For a selected date range where we do not record activity meeting their privacy threshold for a given account, we will show the purple "I" indicator showing that we do not have sufficient data to share.
In "Campaign Analytics"
You can see the combined impact of all of your advertising campaigns within RollWorks on your Target Account List in the "Campaign Analytics" tab by filtering for the Target Account List that you are targeting in the LinkedIn campaign.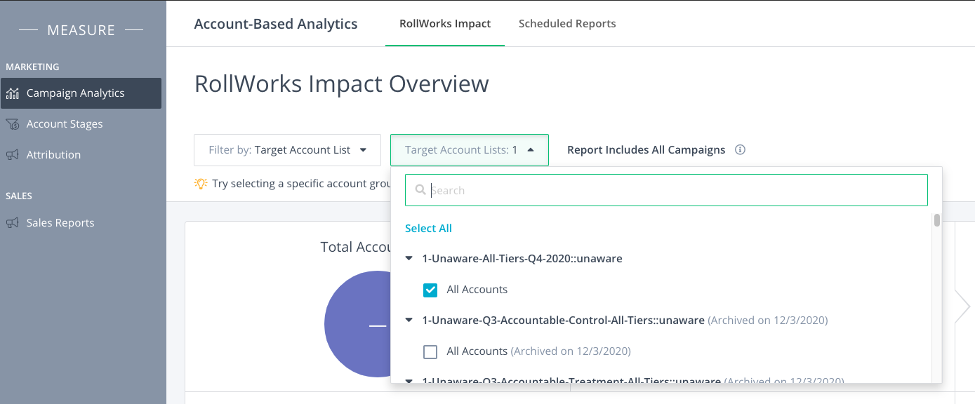 Note that this will only populate data from the LinkedIn campaign that meets the LinkedIn privacy threshold (as explained above). For example, if an account does not meet the display clicks in the LinkedIn campaign view, they also will not display in the campaign analytics tab.