Getting Started
Playbooks are located within the Engage section in the platform: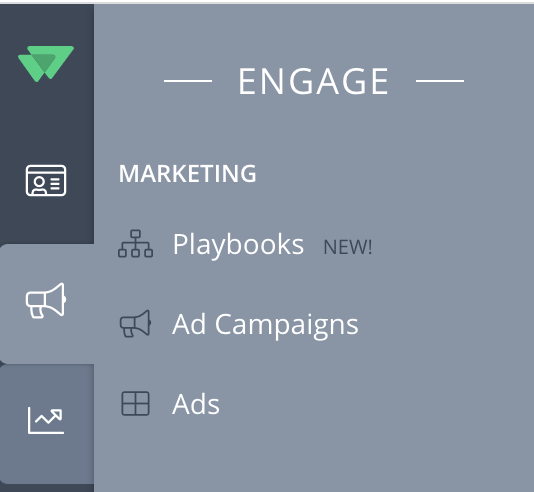 How to Use Playbooks
RollWorks currently supports three Playbooks for web ads: Account Targeting, Intent Targeting, and Website Retargeting: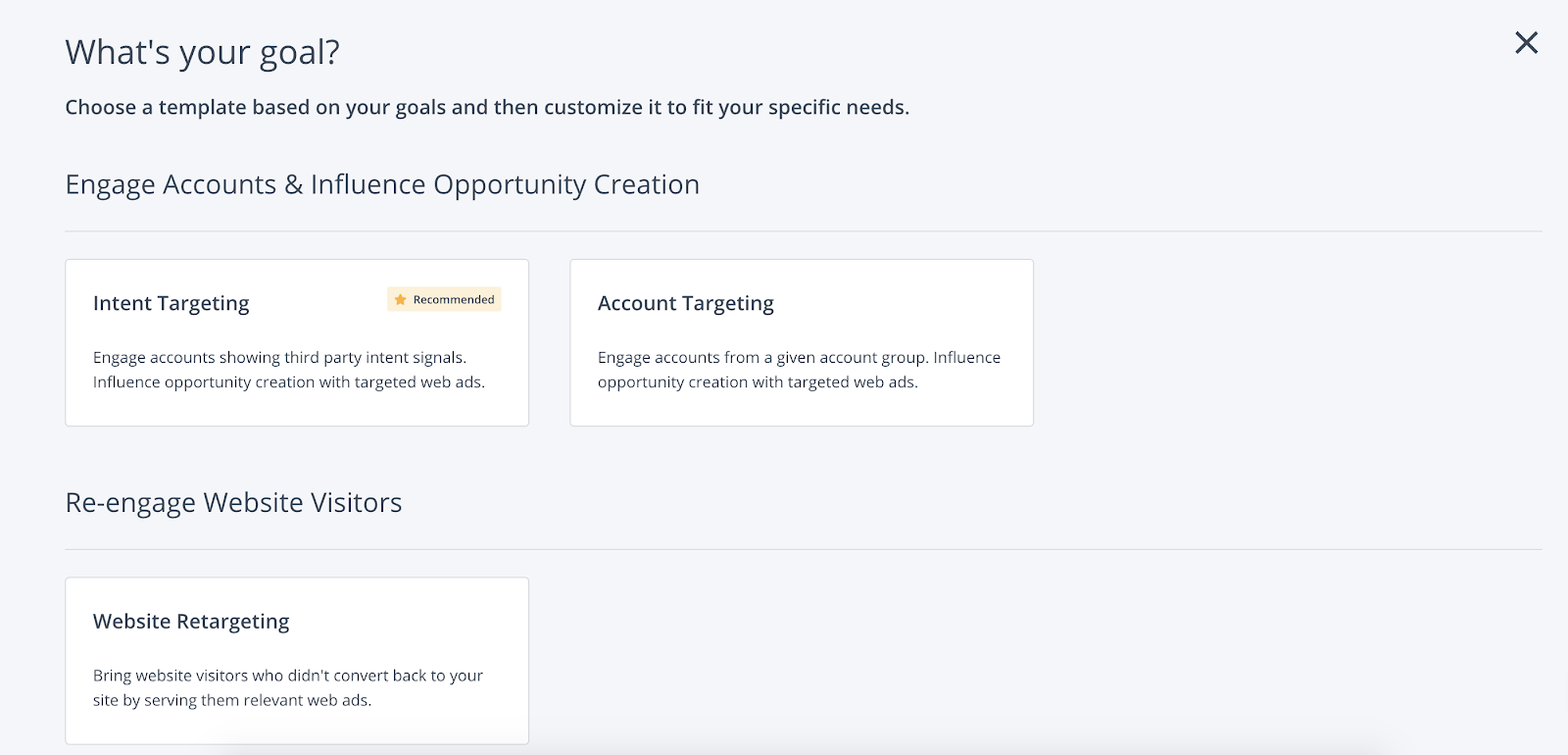 Note: over time the library of Playbooks will grow to include other use cases.
1) Account Targeting Playbook: This Playbook is a sequence of two advertising campaigns that targets a Target Account List (TAL) and buyer persona. The first campaign drives new website visitors from your TAL. The second campaign retargets the people from your TAL that have visited your website.
2) Intent Targeting Playbook: This Playbook is the same sequence of campaigns as the Account Targeting Playbook. The difference is that it enables layering on Intent Filtering to your TAL. This filtering can help prioritize your budget on the accounts that are exhibiting the highest intent for your business.
3) Website Retargeting Playbook: This Playbook offers three different retargeting strategies, based on your website traffic and number of ad sets, to help you re-engage your website visitors.
Best Practices
We recommend focusing your budget on the

Intent Targeting Playbook

(click

here

to learn more about the best practices for Account Intent).

If your budget is sufficient to target accounts beyond those demonstrating intent, we recommend engaging the remaining accounts in the

Account Targeting Playbook

.

In addition to advertising to your Target Accounts, we recommend running a Website Retargeting Playbook. We cannot deanonymize all of your website so a Website Retargeting Playbook helps ensure you're retargeting every person from your Target Accounts that visits your website. Further, you likely have website visitors who are in your ICP, but are not on your Target Account List that are worth re-engaging.
Note: if you are running all types of Playbooks, we will automatically exclude any accounts in the Intent Targeting Playbook from the Account Targeting Playbook to avoid overlap. We will also automatically exclude any accounts in the Intent Targeting Playbook and Account Targeting Playbook from your Website Retargeting Playbooks.