What are Third-Party Ads?
Third-Party Ads are ads that you create using a third-party ad server and that include a snippet of JavaScript code generated from the third-party ad server in the form of an ad tag (also known as a third-party ad tag). The ad tag is a digital container that allows these Third-Party Ads to be displayed. RollWorks collects the ad tag from you and displays the ads you've created from a third party. When you use Third-Party Ads, you will not update these Ads in RollWorks, instead, you will be making changes to your Ads on the third-party ad server you use, and these changes will reflect on the single ad tag.
RollWorks does not recommend using Third-Party Ads, because they are not compatible across the majority of inventory sources we offer, and you won't be able to take advantage of any of our future offerings around creative optimization.
Third-Party Ads cannot be used for Facebook, Instagram, LinkedIn, or Native Ad Inventory.
What sizes are supported for Third-Party Ads?
We recommend that you upload the following six most popular ad sizes, at minimum. The more ad sizes you upload, the more reach your campaign will have and the better it'll perform.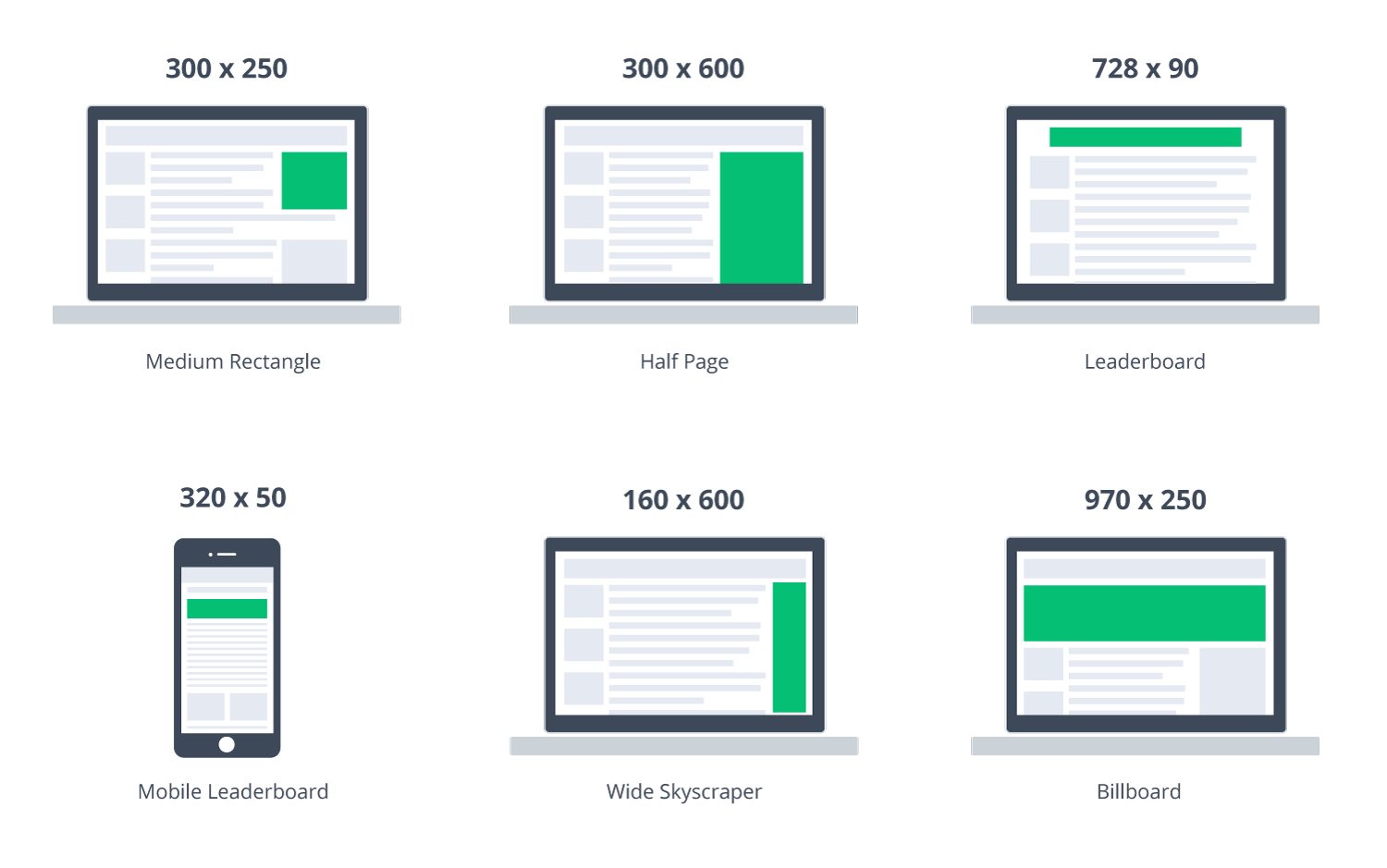 RollWorks also supports the following Third-Party sizes:
Banner: 468×60

Large Rectangle: 336×280

Mid Square: 200×200

Square: 250×250

Small Rectangle: 180×150
What creative specs are supported for Third-Party Ads?
Supported File Types

JPG

PNG

GIF -

up to 30 seconds, 15-20 fps, no looping

Maximum File Size

Destination URL

Limited to 1,024 characters

Do not use redirecting URLs

URLs can't direct to a payment processor (for example PayPal), or video (for example YouTube)

Includes your UTM Parameters

Security

All ads must be Secure Socket Layer (SSL) compliant.

All URLs contained in third-party ad tag code snippets must use HTTPS

All additional URLs that are loaded via redirects must use HTTPS

Supported Vendors & Tag Types

JavaScript: XD, AdForm, AdTech, EyeReturn, Facilitate Digital, Flashtalking, SiteScout, Speedshift, Spongecell

iFrame: Netmining, OpenX, Zedo

iFrame OR JavaScript: Atlas, Doubleclick, MediaPlex, PointRoll
How do I upload my Third-Party Ads to RollWorks?
The ability to upload Third-Party Ads to RollWorks is not enabled by default in your RollWorks account. If you wish to upload Third-Party Ads to RollWorks contact our Customer Support Team to enable this feature on your account. Once the Customer Support Team confirms that this feature has been enabled, follow the steps below to upload to RollWorks:
Navigate to 'Engage' > 'Ads' within the RollWorks Platform
Click 'Create' and select 'Third Party Ads'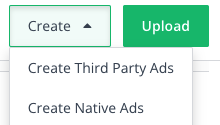 Enter the following fields:

Name

Sizes

Final Destination Domain URL

Display URL

Custom Code: Enter your ad tag code
Click 'Upload' and choose the file.
If you have multiple Third-Party Ads to upload, select 'Add An Additional Tag'

and a new box will appear for you to repeat the process.

Click 'Create'
Once approved, these new ads can be utilized for your campaigns within the RollWorks Platform.

How do I troubleshoot my web ads?
There are a few items that you can check if you are experiencing issues with your Third-Party Ads:
Make sure that your logo is on the creative image.

The landing page must include a link to the homepage and/or site privacy policy.

The destination URL should not redirect to a different website or redirect to a video, for example, a YouTube video.

GIF Ads cannot loop endlessly or be longer than 30 seconds

Review our Advertising Policies Guidelines to learn how you can make sure your ads and site are compliant.